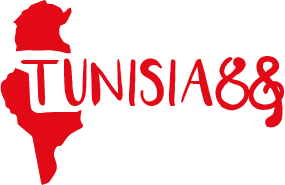 Tunisia88 is a project of 88 concerts covering all governorates in Tunisia, in collaboration with young musicians, professional musicians, sponsors and civil society. The 88 concerts are presented with the strong belief that music cultivates respect for differences and that artists can be global citizens. The majority of the concerts are in schools and each concert launches a music club led by students and guided by Tunisian and International mentors.
In addition, Tunisia88 supports Tunisian composers through commissions and performances.
Tunisia88 works in partnership with US State Department, European Investment Bank, Ministry of Education, Tunisia and Action et Développement Solidaire, a Tunisian NGO. In 2017, it has received the endorsement and the High Patronage of the President of the Republic of Tunisia.
Report of Activities: 
Tunisia88 Main Report 2017-English 
Tunisia88 Activities Report 2017
Tunisia88's first-year documentary is available for viewing on your left. 
For more information, please visit: www.tunisia88.com or Facebook: www.facebook.com/Tunisia88Project/