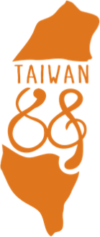 After several trips to Taiwan, Kimball Gallagher co-founded a regional 88 Concert Tour in Taiwan along with pianist-author Kaiyin Huang. This tour, Taiwan88, features innovative interactive school concerts throughout all of Taiwan's 18 counties and cities. Each county is sponsored by a foundation or corporate sponsor or a consortium. One of the main sponsors of the tour is Sunfar, an electronic retail in Taiwan. They are committed to donating 20% of profits to charitable organizations in an effort to promote Corporate Social Responsibility.
Taiwan88 has reached over 20,000 students in over 80 schools since 2013.
Taiwan88's young artists program trains talented young performers the art of delivering engaging, interactive, educational concerts.