JOSEPH SMITH MUSIC CENTER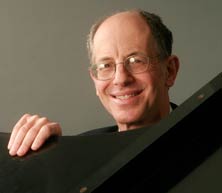 In honor of his lifelong piano teacher and mentor Joseph Smith, Kimball Gallagher established this music center in partnership with the Khayay School, which aims to be the school's music department while also offering private lessons and music classes for the talented and advanced students in Myanmar as part of a pre-college program. This music center aspires to address the need of quality music education from a young age in Myanmar where the arts education is not quite developed in public schools in Myanmar.
Joseph Smith was a master pianist, teacher, and a resident of New York City where he lived for at least 40 years until the time of his death in 2015. His personal piano, a Baldwin Piano was in his New York apartment for much of the past 40 years as well until Mr. Gallagher shipped the instrument by boat, to the Khayay School in Yangon. Along with this grand piano, 21 violins have been donated from Taiwan's Qin-Ai village. These two donations are the initial foundation of the music center and will inspire countless students in Myanmar. Currently, the center employs 2 teachers: Thet Su (Violin, Myanmar) and Gilbert Batallones (Saxophone, Piano, Philippines).